A Beatle a Month!
About Every Month... I will talk about a different Beatle song. I will tell you who sings the song as well as the history of the featured Beatle song.
Unfortunately, John Lennon died on this day (Dec 8, 1980) because a very stupid man shot him. If that man did not shoot him, John Lennon would probably still be alive. I wanted to share this because this was a very important event because all of the Beatles remember this day, even though it was after they broke up many years ago. This day marked a close friend died. Below I put some lyrics to one of the most imaginative songs there is by John. And remember, never forget the people who have passed.


---
Powered by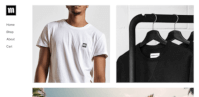 Create your own unique website with customizable templates.