A Beatle a Month!
About Every Month... I will talk about a different Beatle song. I will tell you who sings the song as well as the history of the featured Beatle song.
Unfortunately, John Lennon died on this day (Dec 8, 1980) because a very stupid man shot him. If that man did not shoot him, John Lennon would probably still be alive. I wanted to share this because this was a very important event because all of the Beatles remember this day, even though it was after they broke up many years ago. This day marked a close friend died. Below I put some lyrics to one of the most imaginative songs there is by John. And remember, never forget the people who have passed.


---

On Sept. 4, 1962, the fab four went to Abby Road studios to record an album. George Martin wanted to put out an album as soon as he signed the Beatles. That day, Martin wanted to have them record the song "How do you do it" by Mitch Murray. Martin believed it would become a hit! The Beatles called that song a "schlock" and didn't want to record it. They wanted to record "Love Me Do," the song that Paul and John had written together. "When you can write material as good as this, I'll record it, but right now we're going to record this." George Martin exclaimed. They finally did record the Mitch Murray song, but said they would only do it if "Love Me Do" could be recorded as well. Martin agreed

When "Love Me Do" was recorded, George Martin didn't like Ringo's drumming. So, [George Martin] decided to reschedule the recording date of the fab four's song.

On Sept. 11, 1962, the Beatles got together again with George Martin to re-record the song. For this song, Ringo got replaced by Andy White, a professional drummer Martin hired "to make sure it was right" Martin stated. Ringo ended up playing the Tambourine and doing hand claps instead of playing the drums. At the end of the session, the first single was complete... On the A side, "Love Me Do," and on the B side "P.S. I Love You." "How Do You Do It" remained unreleased until the 1995 Anthology 1. The single with "Love Me Do" and "P.S. I Love You" on it was released Oct. 5, 1962.

"LOVE ME DO" AWARDS

That December, Love me do got seventeenth place on the charts.

WHO PLAYED ON THE TRACK "LOVE ME DO"

Paul - Vocal, Bass, Hand Claps
John - Backing Vocals, Harmonica, Hand Claps
George (Harrison) - Rhythm Guitar, Hand Claps
Ringo - Drums (Version 1), Tambourine (Version 2), Hand Claps
Special Guest: Andy White - Drums (Version 2)

NUMBER OF TAKES

It took 18 takes to get this song right and ready to release!


The first version of "Love Me Do" with Ringo playing drums was released on the 1995 Anthology 1 album. The second version of "Love Me Do" featuring Andy White on drums was released on the album "Please Please Me" and as a

single with "Love Me Do" as the A side and "P.S. I Love You" as the B side.

Hope you have learned,

Ben Jamin

---

"Love Me Do" Anthology 1 (Ringo on Drums)

"Love Me Do" on Please Please Me
(Andy White on Drums)

"How Do You Do It" By Mitch Murray
Covered By The Beatles
Powered by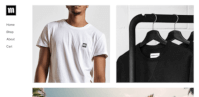 Create your own unique website with customizable templates.